What we do
Our showroom team are passionate about people and that's why they love what they do. With over 40 years' experience we are confident in our mission statement "Serious about Service" The customer experience is the essence of all we do.
Our vast range of product from leading brands—are constantly reviewed, giving our customers the most up-to-date collections, at affordable prices. So, whether your bathroom needs refreshing or a total renovation—we are here to assist.
From concept to completion, we are with you every step of the way and look forward to welcoming you to the NEW tile & bathroom showroom at PH Ross.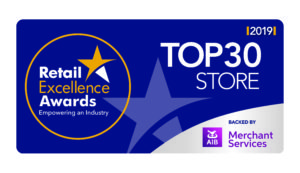 Be inspired
We invite you to explore our showroom offering, our design choices are based on what is both beautiful and practical, showcasing the latest trends and styling from some of Europe's leading designers of bathrooms and tiles.
Browse some more images here

Our journal
Your home and environment reflects your personality. We have a dedicated team of specialists to keep you abreast of ever-changing design trends and offer you tips to make your home a living space, full of endless possibilities.
Browse some more journal article here

Let's meet
PH Ross Bathroom & Tile Showroom Old Cabra Road, (beside Lidl), Hanlons Corner, Dublin 7.
t: 01 838 5666 e:letsmeet@phross.ie
www.phross.ie