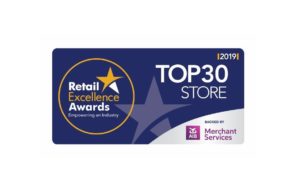 PH Ross Bathroom & Tile Showroom is proud to announce our nomination for Retail Excellence Award Top 30.
The Retail Excellence Awards recognise, reward and celebrate outstanding performance and vision by stores, places, people, websites and suppliers throughout the Irish retail industry.
We have put our heart and soul into our new Bathroom & Tile Showroom, and we are delighted to receive this accolade,
Our showroom team are passionate about people and that's why they love what they do.